Web Application Development
Barsia's website development team provides with dynamic website development, CMS website development, e-commerce website development and social networking website development.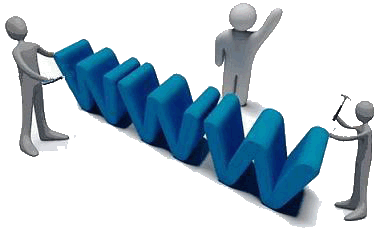 Application Development
Our Web development services offer customers with planning, creation, maintenance of their web applications. Our strengths include fresh and creative graphic design, solid information architecture, and useful Web interactive features including polls,e-newsletters, message boards and forums. We use a combination of technologies like Microsoft .Net, Active Server Pages, Java, PHP with various databases like SQL Server, Oracle and MySql as backend support.

We optimize the websites for multi-browser support and localization.
Our focus is on clean looking and fast loading website design and web page design with intuitive navigation and layout that enables the visitor to find what he or she is looking for quickly and easily.
Barsia uses latest design patterns and technologies to create scalable web applications with optimal performance. We also provide application and database support for existing web applications.
Search Engine Optimization (SEO)
Search Engines are the number one source of traffic to a website with more than 87% of web users employing search engines to find web sites. Around 90% of them don't go beyond 3 pages of the search results, with majority of them visiting websites listed on the first page. If a website is not listed in top 10 for major search engines, you are losing to your competition every moment. Through past data it is proven that search engine marketing if implemented, results in increase in revenue and its ROI is unmatched by any other marketing strategy.
Beginning with the free analysis of your website to choosing most appropriate keywords and competitive analysis to obtaining and maintaining higher ranking for your website, we are committed to maximize your ROI from our expert SEO Services.
Following are some of the niche services we provide to maximize the traffic to your website -
Keyword analysis
Meta tags creation
Page content analysis and modification
Link Optimization and Exchange
Image Optimization
SMO Submissions
Performance Analysis
Traffic Analysis
Usability and Competition Analysis